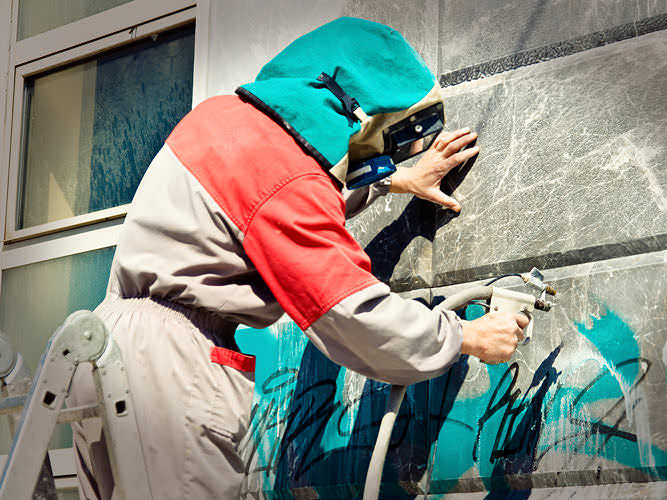 Emergency cleaning can take many forms, it may be required when you move into a property that was supposed to be cleaned by a professional cleaning company before you move in. Ringwood Property Services can come to the rescue and clean the property top to bottom in order for you to move into a spotless property.
Recently had a disastrous spillage or leak? Need emergency cleaning? No problem! For clients in and around Melbourne, Sydney and Canberra, we can provide emergency cleaning services at short notice at a fantastically competitive rate.
Also, any space in which ever the industry it belongs to can fall victim to natural disasters (fire, floods...etc.). If ever your company or organisation is faced with this kind of situation you need efficient, reliable and professionally trained cleaners to get you back on your feet. We have the skills, knowledge and experience to deal with this kind of specialised emergency cleaning in and around Melbourne, Sydney and Canberra.
For your peace of mind we ensure all our employees are insured.
We have staff on call 24/7 days a week to assist any of our clients with emergency cleaning in Melbourne, Sydney and Canberra.
We offer a variety of emergency cleaning services
Flood restoration
Fire damage cleaning
Vandalism
Graffiti on any surface inside and outside
Water extraction
Carpet blower / dryers
Steam cleaning of carpets
Mud removal
Stain removal
Unclogging of outdoor drains and pits
Sanitising and disinfecting
Cleaning up sewer overflows
Odour neutralisation
Waste disposal
You can book as many hours as you need for your emergency cleaning requirements in and around Melbourne, Sydney and Canberra, and if you are not sure how much time you will need we will be pleased to advise you.
Our emergency cleaning service in Melbourne, Sydney and Canberra is available for both domestic and commercial clients. For more information on our emergency cleaning services, contact us anytime and we will be pleased to provide you with a quick free quote.
Premium emergency cleaning and property maintenance
"Premium people in property maintenance and cleaning. We provide emergency cleaning services, and specialised in all types of industrial, commercial & office, builders, and body corporate cleaning services in Melbourne, Sydney and Canberra. Guaranteed customer satisfaction with over a decade of excellence. Ringwood Property Services is headquartered in Chirnside Park, Eastern Suburbs Melbourne."