Ringwood Property Services professional steam cleaning Melbourne division provide flexible service plans to remove stains in carpet and upholstery using hot-steam covering Melbourne, Sydney and Canberra.
Hire a professional steam cleaning Melbourne service
Give your delicate carpets, rugs, drapes and upholstery a deeper, healthier and long lasting steam clean without the usage of harmful chemicals with our unique steam cleaning process. RPS steam cleaning Melbourne service division use latest hot-steam cleaning equipment, materials and steam cleaning techniques which extend the life of the material while retaining optimal colour and appearance.
Keep your carpets and floors super-clean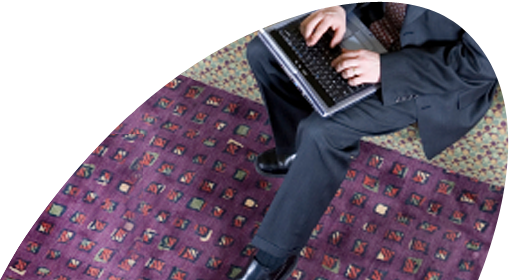 Steam cleaning is the most effective and environment-friendly cleaning procedure when compared to the conventional cleaning. RPS steam cleaning Melbourne unit offers this effective and efficient service to clean your carpets and floors. Our well trained and experienced staff will help you to eliminate stains, dirt, grit and harmful bacteria from carpets without the use of toxic chemicals. The techniques used by our experts will sanitise the carpet and completely removes the grime, bacteria, and other hazardous substances from carpet making a safe living environment for your family and employees. Our steam cleaning Melbourne division staff guarantees your satisfaction by making your carpets look bright and feel fresh, clean and toxic free. Please contact our experts in steam cleaning service unit to make your carpets long-lasting, visually pleasing, stain free and toxic free.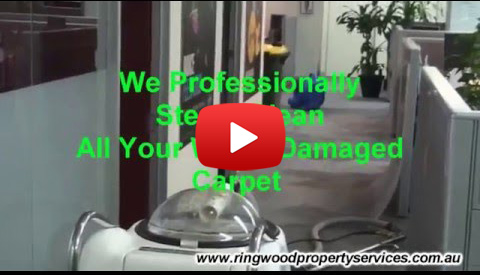 RPS steam cleaning Melbourne service division staff starts with a good vacuuming of the area, followed by a pre-spray treatment to break up dirt and other residues, and then followed by a deep scrub and steam. The remains of the hot-steam clean are absorbed by a powerful system, leaving your carpet almost dry. Our professional steam cleaning Melbourne division staff uses environmental friendly biodegradable industry-certified hot-steam clean products which are 100% safe. Steam cleaning is the most recommended method of carpet clean by carpet manufacturers. Hot-steam does not wear down the fibers of the carpet. Steam cleans carpet deep and leaves no residue behind.
Our steam cleaning Melbourne fit-out popular services
Steam cleaning essentially involves using steam to clean. Steam is primarily used for household uses including carpet cleaning, upholstery cleaning, and tile and grout cleaning. Ringwood Property Services is one the leading providers of steam cleaning Melbourne services with a professional team of experts.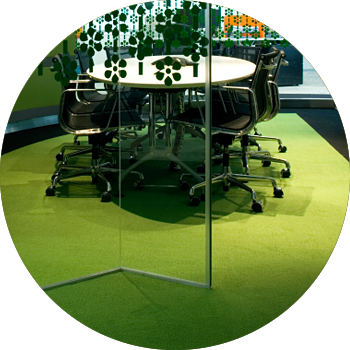 Carpet steam cleaning
Carpet needs regular maintenance and care so as to maintain its appeal and longevity. RPS' superior steam cleaning Melbourne services provides for a thorough and deep down clean and rinse off each and every fiber of your carpet without using harmful chemicals. Foul odours, abrasive soil, and the allergens are completely removed making sure that your carpet is fresh and clean. Getting your carpet regularly cleaned will make sure that the carpet retains its original feel and lustre and also extend its life and even help in improving the indoor air quality of your home.
RPS' are pioneers of providing steam cleaning Melbourne services and employ methods that thoroughly clean and remove all the stains from your carpet by making use of our extraction method using hot water. This method also makes it possible for us to completely remove all the allergens and dirt from each and every fiber of your carpet, and leaving your carpet being dry.
RPS use the latest and most modern truck-mounted equipment for steam cleaning Melbourne services. Our very high-powered steam cleaning system, remains in our truck and also provides a very gentle yet the most powerful and complete cleaning of your carpet. Just the cleaning wand and the cleaning hose are brought inside your home for the cleaning process. The soil is thoroughly and completely removed from your carpet and at the same time, it is deposited into a waste tank kept in our truck.
Why choose our carpet steam cleaning services
When you use our steam cleaning Melbourne service, your carpet is cleaned according to the industry standards. That specifies the pre-treatment of heavily soiled area and of the, moving the furniture, extraction using hot water, and the use of drying fans. Drying time is the least possible as most of the carpets dry within only a few hours. Even the carpet that is very heavily soiled can almost always often be returned to a like new condition. However, at times the carpets may need our more advanced Restoration Cleaning in steam cleaning Melbourne division. With the process of Restoration Cleaning, we have an additional step to the process of cleaning to be able to achieve the best results. This additional step involves making use of a rotary floor machine for preparing the carpet for the extraction part.
Additional carpet steam cleaning service offerings
Dry carpet clean
Extraction clean
Carpet sanitising
Carpet deodorising
Upholstery steam cleaning
Nothing can be much worse than the dirt and stains on your sofa set in your living room and most of the times the stain removers you brought from your friendly store will just not be able to get the job done. You need the services of a professional upholstery steam cleaning Melbourne service.
When you decide to call our steam cleaning Melbourne division for all your upholstery steam cleaning you can be assured of the most professional service and the cleanest and freshest upholstery at the end of the job.
Our professional steam cleaners will easily and completely remove all the grime, dirt, and stains on your furniture at home and it need not be just limited to upholstery. This steam cleaning Melbourne cleaners can be used on curtains, drapes and other small spot cleaning jobs in the living room.
We at RPS have been market leaders for steam cleaning Melbourne services, covering all types of cleaning services and we are sure you will be impressed by our professional service and superior quality of work.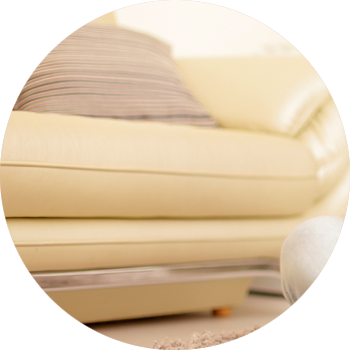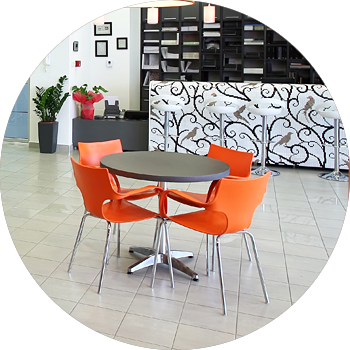 Tile and grout steam cleaning
The ceramic and stone tiles in the various parts of the house like the bathrooms, kitchens, entryways and outdoors are some of the most exquisite touches to the architectural structure of the home. Despite their durability and aesthetic appeal, tiles and stones do attract the environmental elements in and around the home which can cause health concerns.
Over a period of time, dirt and grime tend to gather and build up in the porous areas of the tile, stone, and grout flooring, and in turn making them a healthy breeding ground for bacteria that can cause diseases. Our steam cleaning Melbourne division staff would take care of this. Areas like the kitchen and bathroom, which are especially vulnerable to germ infestation, it is imperative to take all steps possible to prevent and eradicate the harmful bacteria. After spending a few hours scrubbing and mopping, you potentially might not have much to show for your efforts other than several joints that are aching and soiled toothbrushes. So regular mopping and cleaning are infect effective at preventing the bacteria from building up on a large scale, it cannot provide the deep cleaning to the floors that they actually need at regular intervals.
Have a painless back and healthy clean floor with our steam cleaning Melbourne fit-out offerings
The answer is professionally cleaned tile, stone, and grout service from RPS, the best service provider in steam cleaning across Melbourne. We are specialists in all types of floor cleaning and have a wide range of services on offer in steam cleaning Melbourne offerings. Just like our carpet cleaning and other floor cleaning services, our professional stone, tile, and grout cleaning helps to deep clean all the dirt and bacteria that potentially can spread the germs and helps keep the surfaces of your home sparkling clean and safe for your loved ones and the pets. We will help safeguard the health of your dearest ones and add to the shine of your home with the thorough and professional cleaning services for tile, stone, and grout from RPS, the leaders of steam cleaning Melbourne services.
Our credentials in steam cleaning
Deep and thorough steam clean process of all surfaces.

Usage of biodegradable, non-toxic agents that are 100% safe for hot steam cleans.

Hot steam cleans the surface and sanitises it to ensure all allergens and bacteria are kept at bay.

Steam cleaned surfaces take only a few hours to dry.

Certified experienced steam cleaning Melbourne professionals who hold immense knowledge and experience in their job niche.

100% satisfaction guaranteed

steam cleaning Melbourne services.
Real-time bacterial protection with steam cleaning
Our steam cleaning Melbourne division not only protect and help preserve your valuable investment in the precious building materials of your home but they also help safeguard the health of you family members and generally maintain a healthy environment around the home. We might be trying our best to keep our homes clean and hygienic, but in fact, the environment around and inside our homes can be anywhere from 2 to a hundred times more polluted than what might be outside. Ideally, homes should serve as a safe haven to protect and save us from the exposure of unhealthy elements in the environment such as the germs, allergens, and other pollutants. However, with the bacteria building up accompanied by dust on the floor, it can be a contributory factor to most of the chronic illnesses suffered by the people residing in the home. RPS steam cleaning Melbourne service is the answer to all these problems.
More and more people are opting for our steam cleaning Melbourne offerings due to the convenience and superior quality of the work done using steam at high pressure. For more information Contact our steam cleaning Melbourne services hotline 1300 39 44 55.
Unhappy with your current cleaner? Get a free steam cleaning assessment today.
Premium hot steam cleaning and property maintenance services in Melbourne and VIC
"Premium people in property maintenance and cleaning. We provide steam cleaning services in Melbourne and across VIC, and specialised in all types of industrial, commercial & office, builders, and body corporate cleaning services in Melbourne, Sydney and Canberra. Guaranteed customer satisfaction with over a decade of excellence. Ringwood Property Services is headquartered in Chirnside Park, Eastern Suburbs Melbourne."