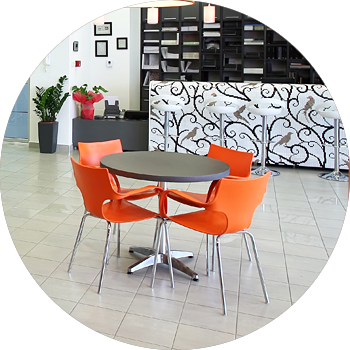 Keep Tile Floors Clean and Hygienic with Our Steam Cleaning Melbourne Services
We know the beauty and elegance a tiled floor can lend to your house; whether it is in the bathroom, kitchen, living areas, entry points or outside areas. Apart from the looks, tiles whether they are ceramic, stone or clay, are durable. However, if not cleaned properly and regularly, a tiled floor could become an ugly sight and a health and safety hazard. What's more, cleaning all those tiles by hand with brushes could leave you tired and drained of all energy. The gradual buildup of dirt and grime around the edges as well as on the porous sections of the tile and the grout laid in between would be very difficult to clean. This could result in a breeding ground for disease-causing germs while also leading to people slipping and injuring themselves on the dirty tiles.
The RPS steam cleaning Melbourne unit is there just to handle situations of this nature. The deeper cleaning that tiled areas require at regular intervals to prevent the buildup can easily be tackled with our professional steam cleaning Melbourne services which extend to cover tile and grout cleaning as well and keep the floors of houses and offices super clean and hygienic for all occupants, whether they are adults, children or pet animals.