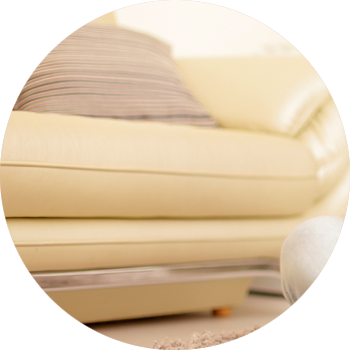 Our Steam Cleaning Melbourne Services Can Restore Original Lustre of Sofas, Drapes & Curtains
If you have dirty, stained sofas and armchairs in your living room and similarly dusty and stuffy chairs in the dining room and cushions which look old and tired all over the house, you are not alone. Your pets may be sleeping on your furniture, you may have food residues which leave stains on your cushions and even sweat gathered from years of lying on your sofa. Although we all want a clean house which smells fresh and inviting, most find it difficult to achieve this task. Even if you use a commercial stain remover, it may not do a proper job. Worse, it could spread the stain as a smudge over a larger area. Faced with such a situation, our professional upholstery steam cleaning Melbourne service will be the solution.
Give us a call and our steam cleaning Melbourne unit will spring to your rescue. Whatever you may have on your furniture, drapes and curtains and even other smaller spots around the house – dust, dirt, grime or stains - our team of professional steam cleaners will ensure that they are gone. The cleanest and freshest upholstery is all you will see and you would be hard-pressed even to point out where the stains were initially. Our services encompass a plethora of cleaning techniques and we have been the market leader for steam cleaning services in Melbourne for many years.