Convenient premium window cleaning services to splendour Melbourne properties
Whether it's a residential or commercial window space you need to be cleaned, we offer the most professional window cleaning Melbourne services.
Ringwood Property Services also have centres in Sydney and Canberra with a range of plans to keep those window surfaces clean! From shop fronts to offices, education centres, hospitals, factories and even high-rise buildings, Ringwood Property Services does the job best.
Sparkling windows
We understand how important a first good impression is, especially to businesses of modern times. Our premium window cleaning Melbourne centres provide high-quality services at all times. Plus, our dedicated, well-trained and equipped team of professionals will always clean your windows spotless!
While providing discrete quality services, Ringwood Property Services always give great importance to health and safety requirements. So, after cleaning away the dirt and grime with every window wash, we will make sure all that's left behind is pure water and freshly clean-sparkling windows.
Why choose RPS window cleaning Melbourne services?
Ringwood Property Services offer a range of contracts for small residential houses as well as large commercial, high-rise and corporate buildings. Not only we are experts in cleaning low-rise windows spotless, but we are also experts in reaching higher window spaces with special water-fed poles which are extendable to clean high-rise windows.
As always Ringwood Property Services strides to offer you the best window cleaning Melbourne services to make sure you get your money's worth. Special window cleaning solutions that we have in store are specifically handpicked by our window cleaning Melbourne professionals to suit your short or long term requirements with the guarantee of getting the task right, the first time.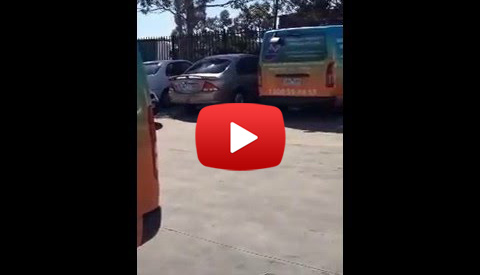 Our residential and commercial window cleaning Melbourne services directory
Low rise window cleaning
High rise window cleaning (apartments etc.)
Maintenance window cleaning (office, retail, domestic)
Post construction window cleaning
Low rise window cleaning
Leave the hassle of cleaning your low rise windows to our window cleaning Melbourne professionals for a worry-free experience. Our well-trained and equipped window cleaning centres in Melbourne guarantee spotless, smug-free and clean windows with every wash, along with clean window sills and frames. Top priority is always given to our clients at Ringwood Property Services. Understanding their requirements and busy schedules are in fact, how we plan our own service arrangements in advance to best suite our clients.
Along with many benefits, our team goes the extra mile to keep your windows clean for longer. Eco-friendly and biodegradable cleaning solutions are used instead of strong detergents as we understand that purified water alone can alleviate the accumulation of dirt and grime. 100% pure rubber squeegees are then used to wipe the glasses clean.
High rise window cleaning
Attempting to clean high-rise windows by yourself could be a tedious and very risky task. At Ringwood Property Services, we pride ourselves on being specialists when it comes to cleaning high-rise buildings. Speed, quality and safety are factors which drive our window cleaning Melbourne units. Plus, a customised contract will also be made to meet our client's requirements. This will enhance our service to periodically provide you with professional window cleaning services.
From simple square window cleanups to curved or extensive projections made using glass, our professionals will carry out the task brilliantly. We even manage to clean window surfaces which are hard to reach on a daily basis. Rope access is one of the most adaptable methods to reach many areas in a particular building. For windows which are 65 feet high, our window cleaning Melbourne professionals use the 'Reach to & Wash' technique to clean the windows while remaining on the ground level. This technique will leave both you and our team safe and sound.
Maintenance window cleaning
Ringwood Property Services is here to help you keep your windows clean all throughout the year. We have a range of services for both residential and business window spaces. These services will guide you to decide on a plan for skilled, licensed and insured window cleaning Melbourne services which our staff always stride to accomplish. Ringwood Property Services provide contracts starting from detailed site surveys, risk assessments and method statement processes to design an effective and efficient plan to clean your windows while keeping safety in mind.
Our premium window cleaning services in Melbourne can be customised to suit your best. We pre-scheduled for weekly, bi-weekly, annual and even personalized plans for commercial window spaces. Which means, on dates you like your windows clean and fresh, our team will be set and ready. These plans are scheduled for an entire year, and prior to every service will be a friendly reminder to you by our staff regarding the scheduled window cleanup.
Post construction window cleaning
Post construction sites as we all know are very dusty and messy surroundings. Cleaning windows in these situations can be very challenging, especially getting paint splashes, dust and putty on off window surfaces. Ordinary cleaning products simply will not do the job right in these circumstances.
Our window cleaning Melbourne professionals at Ringwood Property Services will guide contractors and builders with a range of window cleaning services once the construction work is complete. With a promised to remove all the dust and dirt quickly but carefully, we will finish the job with a rough and final cleanup immediately after construction. These window cleaning plans can be customised to suit your specific requirements.
Super-fast window cleaning Melbourne services
Ringwood Property Services is fully equipped with the latest industrial appliances to provide you with the best window cleaning service at all times. Our staff performs the most professional and the best quality window cleaning services Melbourne has to offer. With value-for-money service plans, our window cleaning Melbourne centres never fails to satisfy.
Ringwood Property Services is a top leader in the industry. Contact our friendly window cleaning Melbourne team for more of our services. You could reach us on our hotline 1300 39 44 55 to book your next window cleanup. Our team always aspires to provide the best services and guidance. Contact us today for an obligation free quote. We are always happy to hear from you!
Premium Melbourne window cleaning services and property maintenance
"Premium people in property maintenance and cleaning. We provide window cleaning services, and specialised in all types of industrial, commercial & office, builders, and body corporate cleaning services in Melbourne, Sydney and Canberra. Guaranteed customer satisfaction with over a decade of excellence. Ringwood Property Services is headquartered in Chirnside Park, Eastern Suburbs Melbourne."