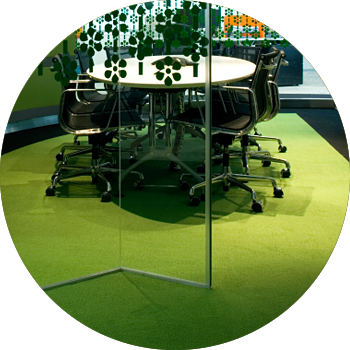 You want to maintain the carpets in your houses and offices in the same pristine condition that you bought them in, for as long as possible. But is this a reality? When considering environmental factors and pollution today, it would be sooner rather than later when your carpets gather a layer of dust, dirt, grime and a host of other toxic substances and allergens. Unpleasant smell is another element to consider. The appearance of the carpets as well their longevity will be affected significantly if they are not maintained properly.
Our Steam Cleaning Melbourne Services Can Restore Original Feel and Lustre of Carpets & Rugs
This is not a nerve-wracking issue if you employ our steam cleaning Melbourne services to get your carpets back to looking brand new. Every single fibre of your carpet will get a good clean-up without even coming into contact with harmful chemicals which are used in most cleaning methods. The original feel and lustre of the carpet will remain without undergoing any wear and tear. The indoor air quality will also improve vastly. The extraction with hot water method used by our steam cleaning Melbourne unit cleans and removes every single stain and allergens from carpets while leaving the material dry.
Our steam cleaning Melbourne services are offered with the latest truck-mounted machinery to carry out these activities. Its high-powered steam cleaning system remains in the truck while the cleaning wand and cleaning hose are brought into the premises; these types of machinery can clean carpets in the most powerful and complete, yet gentle manner. Every single speck of dirt is removed from the carpets and deposited in a waste tank kept in the truck.
There is no reason for you to worry at all when using our steam cleaning Melbourne services as we operate adhering to industry standards. These include the pre-treatment of heavily soiled areas, extraction using hot water and the use of fans to dry the carpets. It doesn't take a long time for the carpets to dry; a few hours would do. Even heavily soiled carpets follow the same procedure and retain their original condition.
However, there may be occasions when the carpet to be cleaned needs to be brought to our steam cleaning Melbourne unit to undergo more advanced restoration techniques. This process involves an additional step which uses a rotary floor machine to prepare the carpet for the extraction part which enables better results.
Additional services offered in carpet steam cleaning
Extraction clean

Dry carpet clean

Carpet sanitising

Carpet deodorising