Popular steam cleaning Melbourne fit-out to splendour residential and commercial spaces
It is a fact of life that rugs and carpets and even upholstery start to smell 'funny' after they have been in use for a while. However, this musty odour may be the last of your worries as these items in your home could be harbouring dust, dirt and a host of germs which could wreak havoc with health and hygiene in your home front, introducing you and your loved ones to a variety of contaminants and diseases.
Cleaning them yourself is not an option, neither are conventional cleaning methods carried out with the use of chemicals which may be toxic and thus, more harmful to you and the environment. There is the possibility of such treatment methods and chemicals used even damaging and destroying the very items they are supposed to clean and preserve.
So, what do you do? Steam cleaning has been recognised as the most effective and safe way to remove the dirt from carpets and upholstery, giving them a new and shiny look. Leading carpet manufacturers have recommended this method as one of the best as hot steam does not wear down the fibres of the carpet while giving it a deeper cleaning and leaving no residues.
Professional steam cleaning Melbourne fit-out
If you are considering a steam cleaning Melbourne fit-out, the best professionals are Ringwood Property Services. We also offer our services in Sydney and Canberra.
If you want your carpets and floors cleaned with the most effective and environmental-friendly techniques, look no further than our steam cleaning Melbourne services. Apart from the cleaning mechanism being more effective and efficient than conventional cleaning methods, our experienced staff will ensure that the best facilities are available to make your upholstery super-clean and hygienic without any dirt, grit, stains or harmful bacteria.
We are friendly and reliable
Steam has been proven to be a more effective way of cleaning than more conventional methods. It has proven benefits when used to clean carpets, upholstery and even tile and grout. RPS steam cleaning Melbourne services have proven to be a cut above the rest.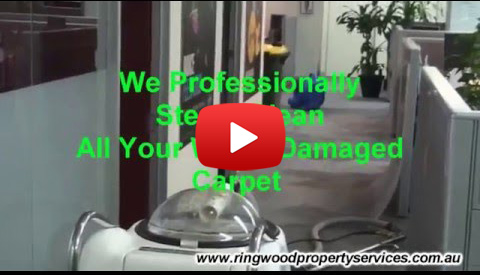 The sanitisation procedure will ensure that the carpets will have no undesirable substances whatsoever and that they are safe for use, whether for your home or office. What's more, your carpets and furniture will have a longer life, look just as beautiful and be free of stains and harmful toxins.
So, how do we achieve this status? Our steam cleaning Melbourne offerings starts with a thorough vacuuming of the area, followed by a pre-spray treatment which breaks up the dirt and other residues stuck in the material and then a deep scrub and steam. A powerful system is utilised to absorb the remainder of the hot steam, which leaves the carpets almost dry. The products used in this procedure are 100% safe, biodegradable, environment-friendly and industry-certified.
Our residential and commercial steam cleaning Melbourne services directory
Commercial carpet steam cleaning
Clean your office carpets without using harmful chemicals
Fabric upholstery steam cleaning
Completely remove all the grime, dirt, and stains on your upholstery
Commercial tile & grout steam cleaning
Deep steam clean all the dirt and bacteria that potentially can spread the germs
Residential carpet steam cleaning
Clean and remove every single stain from your household carpets and rugs
Leather upholstery steam cleaning
Steam clean all of your valuable leather sofas and other leather upholsteries
Residential tile & grout steam cleaning
Keep the floors super clean and hygienic
Carpet steam cleaning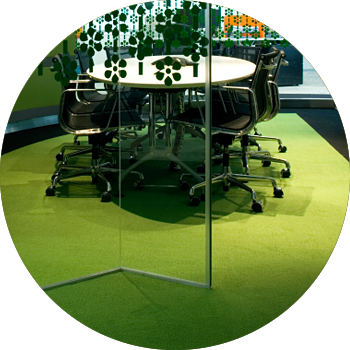 You want to maintain the carpets in your houses and offices in the same pristine condition that you bought them in, for as long as possible. But is this a reality? When considering environmental factors and pollution today, it would be sooner rather than later when your carpets gather a layer of dirt, dust, grime and a host of other toxic substances and allergens. We are not even talking about the unpleasant smells. The appearance of the carpets as well their longevity will go for a six if they are not maintained properly.
Why choose us?
This is not a nerve-wracking issue if you employ our steam cleaning Melbourne services to get your carpets back to looking brand new. Every single fibre in your carpet will get a good clean-up without even coming into contact with harmful chemicals which are used in most cleaning methods. The original feel and lustre of the carpet will remain without undergoing any wear and tear. The indoor air quality will also improve vastly. The extraction with hot water method used by our steam cleaning Melbourne fit-out cleans and removes every single stain and allergens from carpets while leaving the material dry.
Our steam cleaning Melbourne services are equipped with the latest truck-mounted machinery to carry out these activities. Its high-powered steam cleaning system remains in the truck while the cleaning wand and cleaning hose are brought into the premises; these types of machinery can clean carpets in the most powerful and complete, yet gentle manner. Every single speck of dirt is removed from the carpets and deposited in a waste tank kept in the truck.
There is no reason for you to worry at all when using our steam cleaning Melbourne offerings as we provide our services adhering to industry standards. These include the pre-treatment of heavily soiled areas, extraction using hot water and the use of fans to dry the carpets. It doesn't take a long time for the carpets to dry; a few hours would do. Even heavily soiled carpets follow the same procedure and retain their original condition.
However, there may be occasions when the carpet to be cleaned needs to be brought to our steam cleaning Melbourne division to undergo more advanced restoration cleaning techniques. This process involves an additional step which uses a rotary floor machine to prepare the carpet for the extraction part which enables better results.
Additional services offered in carpet steam cleaning
Extraction clean

Dry carpet clean

Carpet sanitising

Carpet deodorising
Upholstery steam cleaning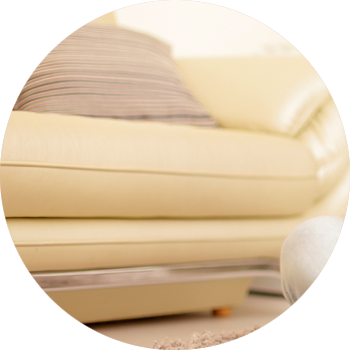 If you have dirty, stained sofas and armchairs in your living room and similarly dusty and stuffy chairs in the dining room and cushions which look old and tired all over the house, you are not alone. Your pets may be sleeping on your furniture, you may have food residues which leave stains on your cushions and even sweat gathered from years of lying on your sofa. Although we all want a clean house which smells fresh and inviting, most find it difficult to achieve this task. Even if you use a commercial stain remover, it may not do a proper job. Worse, it could spread the stain as a smudge over a larger area. Faced with such a situation, our professional upholstery steam cleaning Melbourne service will be the solution.
Give us a call and our steam cleaning Melbourne division will spring to your rescue. Whatever you may have on your furniture, drapes and curtains and even other smaller spots around the house – dust, dirt, grime or stains - our team of professional steam cleaners will ensure that they are gone. The cleanest and freshest upholstery is all you will see and you would be hard-pressed even to point out where the stains were initially. Our services encompass a plethora of cleaning techniques and we have been the market leader for steam cleaning Melbourne services for many years.
Tile and grout steam cleaning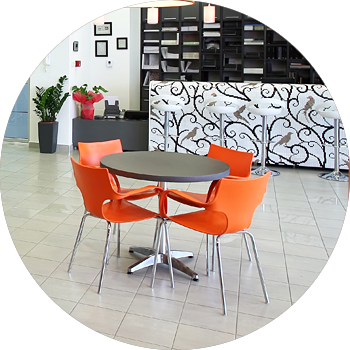 We know the beauty and elegance a tiled floor can lend to your house; whether it is in the bathroom, kitchen, living areas, entry points or outside areas. Apart from the looks, tiles whether they are ceramic, stone or clay, are durable. However, if not cleaned properly and regularly, a tiled floor could become an ugly sight and a health and safety hazard. What's more, cleaning all those tiles by hand with brushes could leave you tired and drained of all energy.
The gradual buildup of dirt and grime around the edges as well as on the porous sections of the tile and the grout laid in between would be very difficult to clean. This could result in a breeding ground for disease-causing germs while also leading to people slipping and injuring themselves on the dirty tiles.
The steam cleaning Melbourne division of RPS is there just to handle situations of this nature. The deeper cleaning that tiled areas require at regular intervals to prevent the buildup can easily be tackled with our professional steam cleaning Melbourne services which extend to cover tile and grout cleaning as well and keep the floors of houses and offices super clean and hygienic for all occupants, whether they are adults, children or pet animals.
Strengths of our steam cleaning Melbourne services
The cleaning procedures used on all floors are deep and thorough

Use of biodegradable, non-toxic agents that are 100% safe for hot steam cleans

Hot steam cleans and sanitises surfaces to ensure they are free of allergens and bacteria

Quicker process of drying

Certified, experienced and knowledgeable steam cleaning Melbourne professionals

100% satisfaction guaranteed

for all customers

Convenience for customers
More residents in the city have been seeking our services due to the above mentioned reasons. For more information, contact the Ringwood Property Services steam cleaning Melbourne services hotline 1300 39 44 55 today and see all the dirt and stains vanish from your carpets and furniture before your very eyes.
Premium hot steam cleaning and property maintenance services in Melbourne and VIC
"Premium people in property maintenance and cleaning. We provide steam cleaning services in Melbourne and across VIC, and specialised in all types of industrial, commercial & office, builders, and body corporate cleaning services in Melbourne, Sydney and Canberra. Guaranteed customer satisfaction with over a decade of excellence. Ringwood Property Services is headquartered in Chirnside Park, Eastern Suburbs Melbourne."