Concierge Industrial Cleaning Service
Spruce up Workplace with the best Industrial Cleaning Melbourne fit-out!
Organisations are concerned about increasing the productivity and reducing the unproductive resources spent on industrial maintenance and repairs. Ringwood Property Services industrial cleaning Melbourne fit-out offers a range of industrial clean up services often used in organisations.
Premises officers never overlook the benefits of RPS industrial clean up offerings. Industrial plants often release pollutants or pathogens and allow build up of harmful industrial chemicals and mold, and may cause unwanted injury or illness to workers. Un-cleaned industrial machinery can break down frequently leading to loss of productivity and expensive industrial repairs.
Reach our industrial cleaning unit for viable industrial clean up solutions covering Greater Melbourne and suburbs. Industries of Melbourne now enjoy a one stop shop to all industrial cleaning requirements with Ringwood Property Services.
RPS Industrial Cleaning Experts
Organisations comprehend the importance of a clean industrial workplace and substantial benefits of our industrial cleaning Melbourne unit. A hygienic industrial environment is not only a deterrent to illnesses but is also a morale booster. organisations concern about industrial clean up services rely on our industrial cleaning Melbourne experts.
RPS industrial cleaning experts are the best in the business for industrial clean up work. We are well versed with the demands of highly productive industries and our industrial cleaning experts ensure that clients achieve set business targets. RPS industrial cleaning Melbourne experts are well equipped to handle a diverse range of industrial clean up work. Whether it is once-off industrial cleans, niche industrial cleans or deep cleans the experts have the appropriate equipment and skills to give the most effective and satisfying results. The experts at Ringwood Property Services are committed to offering optimum and reliable industrial clean up solutions.
Our Industrial Cleaning Services
Ringwood Property Services provides the most efficient and effective solutions for industrial clean up requirements. The services for industrial cleans provided by the team are delivered using the state of the art technology and the finest expertise available in the industry. The team is experienced and leaves no stone unturned to provide satisfying results. Every aspect of industrial cleaning needs is effectually looked into.
Services of Our Industrial Cleaning Melbourne Division
Internal and external wall cleans

Factory floor, machinery cleans

Duct, pipe, high rise window cleans

High/low pressure cleaning

Car park degreasing and clean up

Waste removal

Graffiti removal

Odor neutralising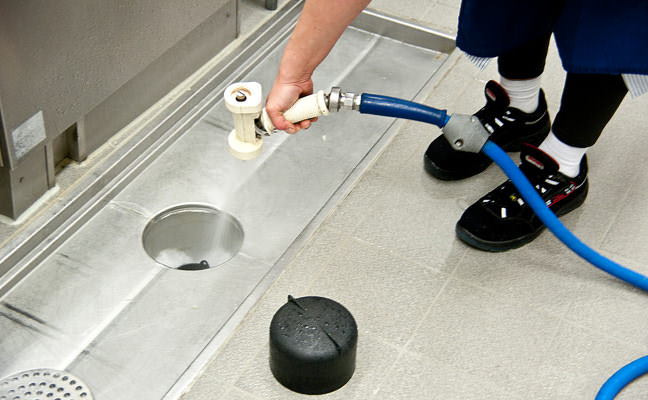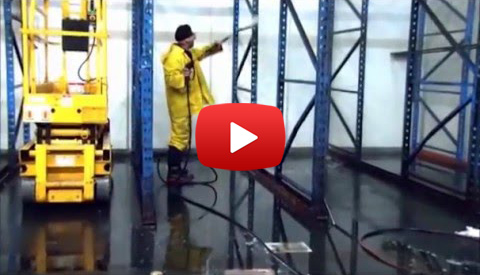 Industrial Cleaning Cost
RPS expertise, latest equipment and high professional standards uphold by the company for industrial cleaning services, do not overcharge customers. We offer reasonable service plans for industrial clean up assignments. The company provides industrial cleaning Melbourne services that are fully valued for the money and assuredly we offer the most competitive rates in the industry. Contact us today for an obligation free quote.
Ringwood Property Services is the superior most industrial clean up operation, and operate in Sydney and Canberra too. Call our industrial cleaning hotline 1300 39 44 55 to book your service. We can be contacted on other telephone numbers mentioned on the contact page for all services related to industrial cleaning Melbourne offerings. And you can fill in your details on our contact page and we will get back to you soon.
Benefits of RPS Industrial Cleaning Services
Regular use of our industrial cleaning Melbourne services not only sustains a great ambience but also helps in increasing the productivity. The industrial fumes from the pollutant or the chemical build up in a company can affect the health of the employees adversely resulting increased absenteeism, which leads to loss of productivity. A good industrial clean up schedule will ensure optimal staff health and sustain a safe industrial working environment.
Also, subscription of sufficient industrial clean up cycles on equipment and premises ensures smooth operation of the industry and improved production efficiencies. Sufficient industrial cleaning Melbourne service schedules will reduce the wear and tear of the industrial equipment and increase the life of machines. Ill-maintained industrial machinery can also lead to accidents which again result in increased absenteeism and compensation cases.
World class service plans of Ringwood Property Services for industrial cleaning are at your disposal, industries now need not worry about issues. Instead organisations can focus better on business operations.
RPS Industrial Cleaning Professionals' Credentials
With our industrial cleaning Melbourne operations, clients can be assured that there will be no goof ups. RPS employs professionals who have excellent credentials and track record to handle all services related to industrial clean up demands.
Our professionals running industrial cleaning operation have a dedicated attitude and strive for complete customer satisfaction, while providing all RPS industrial clean up offerings. They are focused on being friendly, reliable and resourceful with industrial cleaning Melbourne project engagements. Our staff is particularly cautious on health and safety of customers, and adhere to all the standard health and safety norms. They are trained specially for the safe handling of industrial clean up projects.
Premium builders cleaning and property maintenance
"Premium people in property maintenance and cleaning. We provide builders, industrial cleaning, commercial & office, and body corporate cleaning services in Melbourne, Sydney and Canberra. Guaranteed customer satisfaction with over a decade of excellence. Ringwood Property Services is headquartered in Chirnside Park, Eastern Suburbs Melbourne."