Excellent commercial office cleaning Melbourne service to splendor workplaces
Ringwood Property Services offers premium office cleaning service plans covering Melbourne, Sydney and Canberra.
We are reputed office cleaning Melbourne company with skilled professionals providing a wide range of services to keep your office clean. RPS full-time professionals are committed to providing excellent customised services in addition to popular standard offerings.
Our trained staff ensures the needs of valued clients, and our corporate cleaning Melbourne offerings have proper inspections and assessments, assuring clients quality commercial office clean.
We are friendly and reliable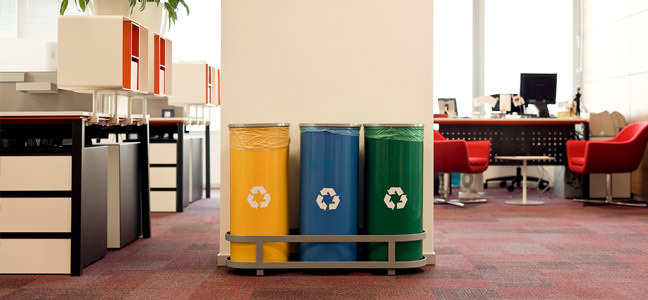 RPS commercial office cleaning Melbourne fit-out is one of a kind, committed to providing a unique service that makes us prominent in the industry. We are renowned across Melbourne for providing experienced, competent, and reliable offerings with great results.
Our services always looks after clients, and both standard and customised offerings surpass customer expectations.
All our commercial office cleaning Melbourne services come with assurance, and are proud to offer a friendly, reliable, efficacious commercial office clean all the time.
RPS commercial office cleaning Melbourne charges
As clients usually encounter unexpected costs in office cleaning needs, we ensure very competitive prices for our services. The ultimate goal of RPS office cleaning Melbourne fit-out is to provide quality diligent service at an affordable cost.
If you are in urgency of professional commercial office cleaning service, get a free quote from us by calling our office cleaning Melbourne hotline 1300 39 44 55. Contact us today, RPS friendly customer care advisers are ready to help you.
Hire professional office cleaning Melbourne staff and equipment
Professionally trained staff at our commercial office cleaning Melbourne fit-out provides both standard and customised services to clean work spaces.
The crew of our office cleaning Melbourne fit-out guarantees utmost customer satisfaction. Our professionals are experts in providing complete cleaning services. We use eco-friendly modern equipment in all our offerings.
Why choose RPS office cleaning Melbourne services?
Several important factors distinguish our offerings from other office maintenance service providers in Melbourne.
RPS commercial office cleaning Melbourne fit-out constantly monitors services to ensure optimum performance.

We are always available to offer services on a contractual basis or one time basis, depending on the customer requirement.

To ensure a satisfied service, we gather all critical information of client's commercial office cleaning needs to prepare a work-plan.

Use of eco-friendly modern technology - our commercial office cleaning Melbourne staff always care the environment.

Most importantly, we recognise that the services provided by us impact the image and reputation of your own organisation.
Hire a professional cleaner. Check our popular corporate and office cleaning services and primary benefits of RPS office cleaning Melbourne services.
Premium office cleaning and property maintenance
"Premium people in property maintenance and cleaning. We provide builders, industrial, office cleaning, and body corporate cleaning services in Melbourne, Sydney and Canberra. Guaranteed customer satisfaction with over a decade of excellence. Ringwood Property Services is headquartered in Chirnside Park, Eastern Suburbs Melbourne."