Builders cleaning in Melbourne is a key service of the company and our builders cleaning Melbourne division offers cleaning services for both industrial and domestic construction projects.
Are you looking for a post building clean to prepare the construction space for full use? Our builders cleaning Melbourne division offers the best quality cleaning services in and around Melbourne. Reach our builders cleaning Melbourne staff and enjoy professional cleaning services.
Regardless of size of the project our builders cleaning Melbourne professionals ensure the best cleaning services. Our builders cleaning team in Melbourne, Sydney and Canberra undertake projects that cover the full property or customer specified areas.
Premises officers never overlook the benefits of RP industrial cleaning Melbourne offerings. Industrial plants release pollutants, and allow build up of harmful chemicals and mold that may cause unwanted injury or illness to workers. Un-cleaned machinery can break down frequently leading to loss of productivity and expensive repairs.
Subscribe our exclusive industrial cleaning Melbourne services that would help to increase productivity and reduce unproductive resources spent on industrial maintenance and repairs.
We provide a range of body corporate cleaning and strata maintenance services in and around Melbourne, Sydney and Canberra with varied degrees of specialisation to suit your needs. Our goal as a member of your community is to provide you with the best cleaning services at an affordable price.
We are committed to bringing you the personal attention, reliability, trustworthiness and quality care you deserve. Our body corporate cleaning and strata maintenance services will keep your property clean and orderly, providing a healthy and safe place for your landlords, tenants or customers.
Ringwood Property Services offers a wide array of different floor cleaning services. As you already know the look of your floors changes the look of the entire building. If you have worn down, dirty or unfinished floors, it doesn't matter how well you clean and decorate the room just isn't going to look perfect. By contrast if you have well maintained floors they can be dirty and still lift the room up and make the entire place look nicer and cleaner.
Our unique steam cleaning process can give your delicate carpets, rugs, drapes and upholstery a deeper, healthier and long lasting clean without usage of harmful chemicals. Ringwood Property steam cleaning Melbourne division uses latest steam cleaning equipment, materials and steam cleaning techniques which extend the life of the material while retaining optimal colour and appearance.
Steam cleaning is the preferred method of carpet cleaning by manufacturers. Hot-steam does not wear down the fibers of the carpet. Steam cleans carpet deep and leaves no residue behind.
Ringwood Property flood restoration Melbourne services provide a post-flood cleaning and complete flood restoration for both domestic and commercial properties.
Our own flood restoration Melbourne services specialist staff can provide a same day emergency flood clean and flood restoration covering Melbourne, Sydney and Canberra.
High pressure cleaning, power washing, pressure washing, deep cleaning, jet washing. Whatever you wish to call it, Ringwood Property Services can help restore all exterior hard surfaces.
Our high pressure cleaning Melbourne team provides both hot and cold, as well as super-heated steam cleaning services. RPS provides high pressure cleaning services in Sydney and Canberra too.
Our high pressure cleaning Melbourne fit-out can remove the mold that accumulates and grows on tile grout in many different locations in your business facility or home. Removing the mold and mildew that grows in bathrooms and kitchens with the high pressure cleaning services provided by our high pressure cleaning Melbourne fit-out can help protect not only your home or business, but all the people who step through your doors.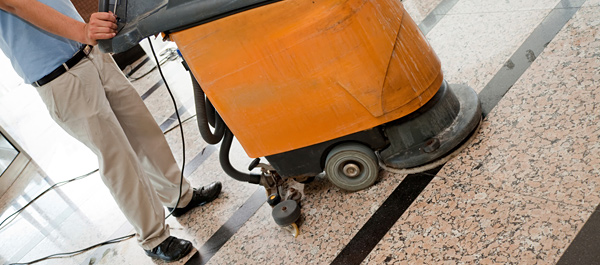 We're a leading commercial and office cleaning Melbourne service with skilled professionals committed to providing top-notch quality commercial cleaning. Ringwood Property offers customised service plans in addition to popular standard office cleaning offerings.
We provide services to office spaces under retail, educational healthcare and corporate.
RPS offers you professional window cleaning and much more in Melbourne, Sydney and Canberra. RPS window cleaning Melbourne provides convenient services for clean and presentable state of your property's exterior. We realise that windows on shop fronts, high rise buildings, offices or factories are an important part of the customer experience.
We are specialists in the field of window cleaning Melbourne, Sydney and Canberra, enabling us to clean your windows safely while delivering a constant quality service to cover all facets of window cleaning with a well trained and equipped team.
To reach windows on higher floors, RPS window cleaning Melbourne unit uses a water-fed pole that can be extended up to many floors of a building. The cleaning is carried out without any detergents - only purified water but the result is brilliant.
Floors can benefit from a deep clean to strip all ingrained dirt and residue missed when using any standard household cleaning products. A deep clean would restore the appearance along a seal to extend the life of the flooring.
Although vinyl, stone, linoleum and hardwood floors can be extremely durable, they require proper maintenance to preserve their resilience and lustre. Ringwood Property Services can offer floor stripping, refinishing and sealing services to restore the look of your floor surface and make them appear as good as new.

Emergency cleaning can take many forms, it may be required when you move into a property that was supposed to be cleaned by a professional cleaning company before you move in. Ringwood Property Services can come to the rescue and clean the property top to bottom in order for you to move into a spotless property.
Recently had a disastrous spillage or leak? Need emergency cleaning? No problem! For clients in and around Melbourne, Sydney and Canberra, we can provide emergency cleaning services at short notice at a fantastically competitive rate.
Ringwood Property Services provides a professional deep clean service for commercial kitchens, so you can concentrate on what is important to you and your business.
Whether you run one of Melbourne's top 5 star hotels or a small restaurant, we can provide you with a bespoke service to meet your requirements.
We offer both one-off cleans or ongoing commercial kitchen cleaning programmes. Periodic kitchen deep cleaning helps maintain a high standard of hygiene and compliance with legislation.
We appreciate that every customer has different expectations as to how their house must be cleaned and maintained. So we make sure we listen to your needs. We pamper your house interior with a five-star level of service you would only expect to find within a luxurious five-star hotel.
Using eco-friendly, non-toxic organic products, we cleanse and purify every niche and corner of your house. We aim to eliminate the health and environmental risks associated with house cleaning products and services, and we ensure a safe, risk-free environment for you and your family.
We empty waste baskets, dust off desks, tables, chairs, shelves, filing cabinets, wipe telephones, wash windows (within normal reach), vacuum and/ or wash floors and so much more. The list is endless.